Are you confused about how to grow your business?🤔

Well, building a strong customer base is the best you can do! The value of your customers is an essential asset for your companies' growth. So, focus on how to gain new customers while retaining the old ones.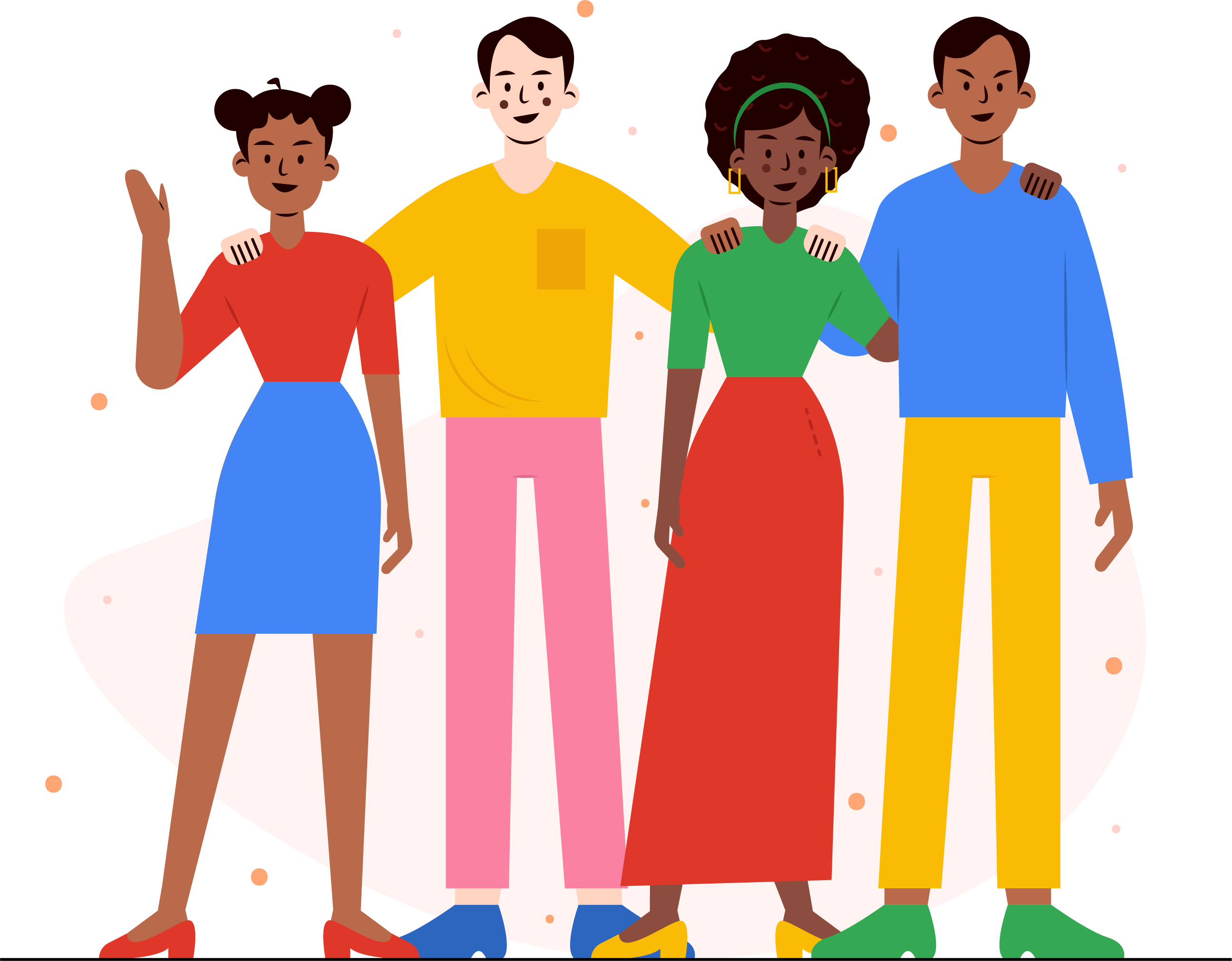 Whether you are a small business or a big one, your company should always devote itself to attract new customers. The acquisition of new clients is the number one growth factor for your business. Just like the other parts of the business, it's just about using your strategies more smartly.70% of organizations that used a formal process to manage strategy have performed better than their peers.

It is all about framing your strategies and executing them well! The following 3 step approach will delve into:
How to conduct better market research
Targeting your audience and their needs
How to increase sales by focusing on your existing customers
---
1. Use Your Existing Customer Base
Your current customers are extremely imperative for your business. If you are not leveraging your existing clients, you are missing a simple, low-cost source of earning new customers. They have already made purchases from your company, so, providing them with good experience can benefit your business in the long run.

Here's how you can get more for your business from your existing customers.
Ask for referrals
Referrals are one of the easiest ways to get new customers. Referral customers tend to make more purchases with time and also become a source of additional referrals. So, how do you find referrals?
You cannot just sit back and wait for your current clients to refer your services/products to their friends, family, or colleagues. You have to take the charge and implement strategies to solicit referrals from your satisfied buyers.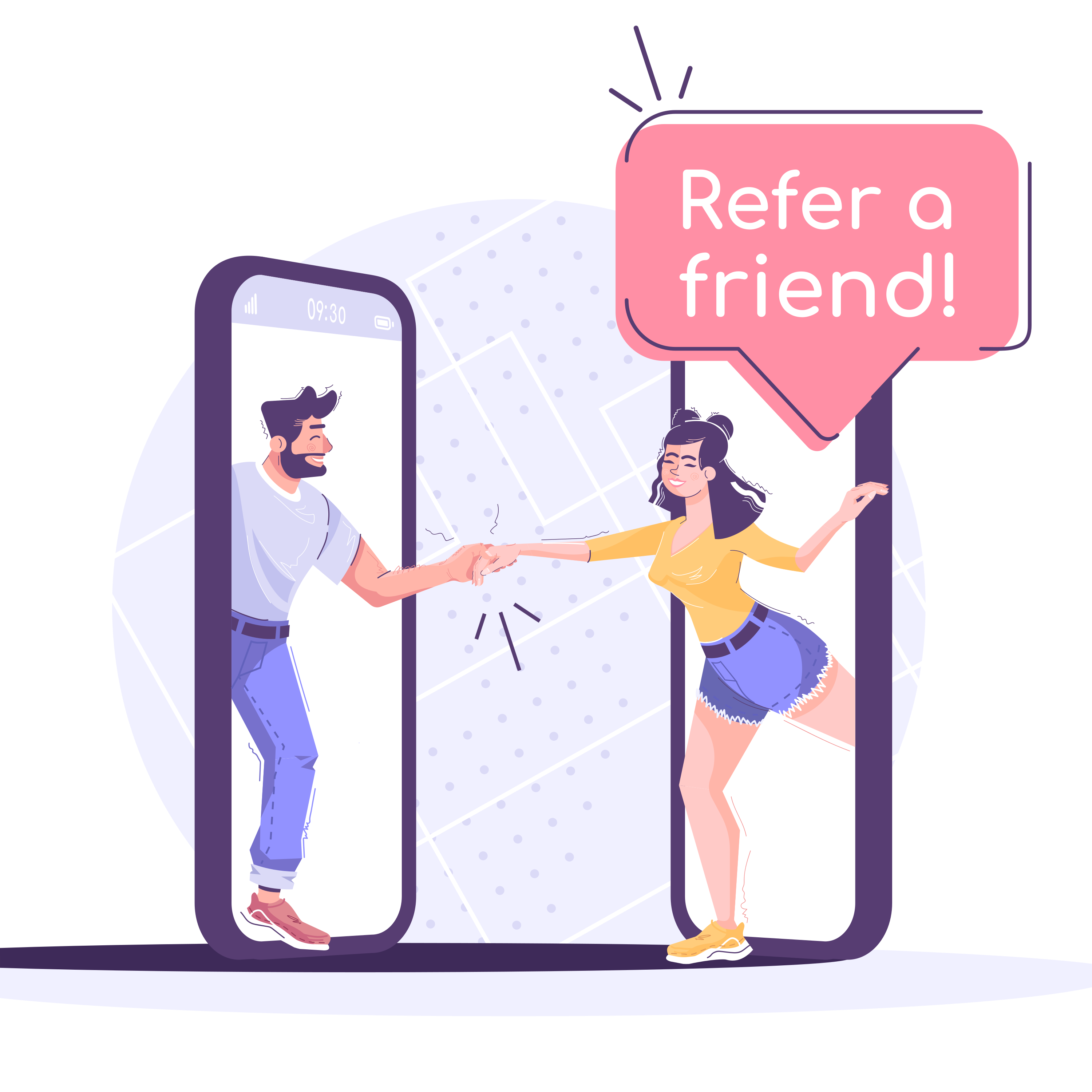 One of the easiest ways of doing this is by talking to your clients. You can ask them if they know of anyone who could be benefited from your services. You can offer them a commission on earning you a referral, provide them an on-site form, or send a follow-up email asking for a referral after they have made a purchase.
72% of consumers share a positive experience with 6 or more people. Remember your existing customers are your greatest supporters!
Continue expanding your network
Focus on growing your network. Besides relying on your existing network, look at expanding it. Personal connections with your current clients are the lifeblood of business. To give your customers a personalized experience, engage face-to-face with them. Always approach networking with a serving attitude. Think of how you can help your customers rather than the benefits you can get.
You can expand your network in an old-fashioned way- attend networking events, join organizations, and form partnerships. This way you can communicate with others in your network and introduce them to your services or products.
Re-connect with the former customers
Even if your old customers haven't done business with you in a while, they can be approached to make purchases again. Rather than working on new clients, consider going back to some of your old customers. Go through your buyers list regularly and after some time (probably some months or a year), try reaching them again. Give them discounts or offers via email/phone, and try to resolve the issues which they faced earlier before contacting them.
You can also win back your existing customers by giving them irresistible offers and discounts.
Maintain excellent customer support and service
A customer contacting your support team for their first purchase is as crucial as the customer who contacts you for their tenth purchase. Your support team should treat every client with equal respect and resolve their issues on time.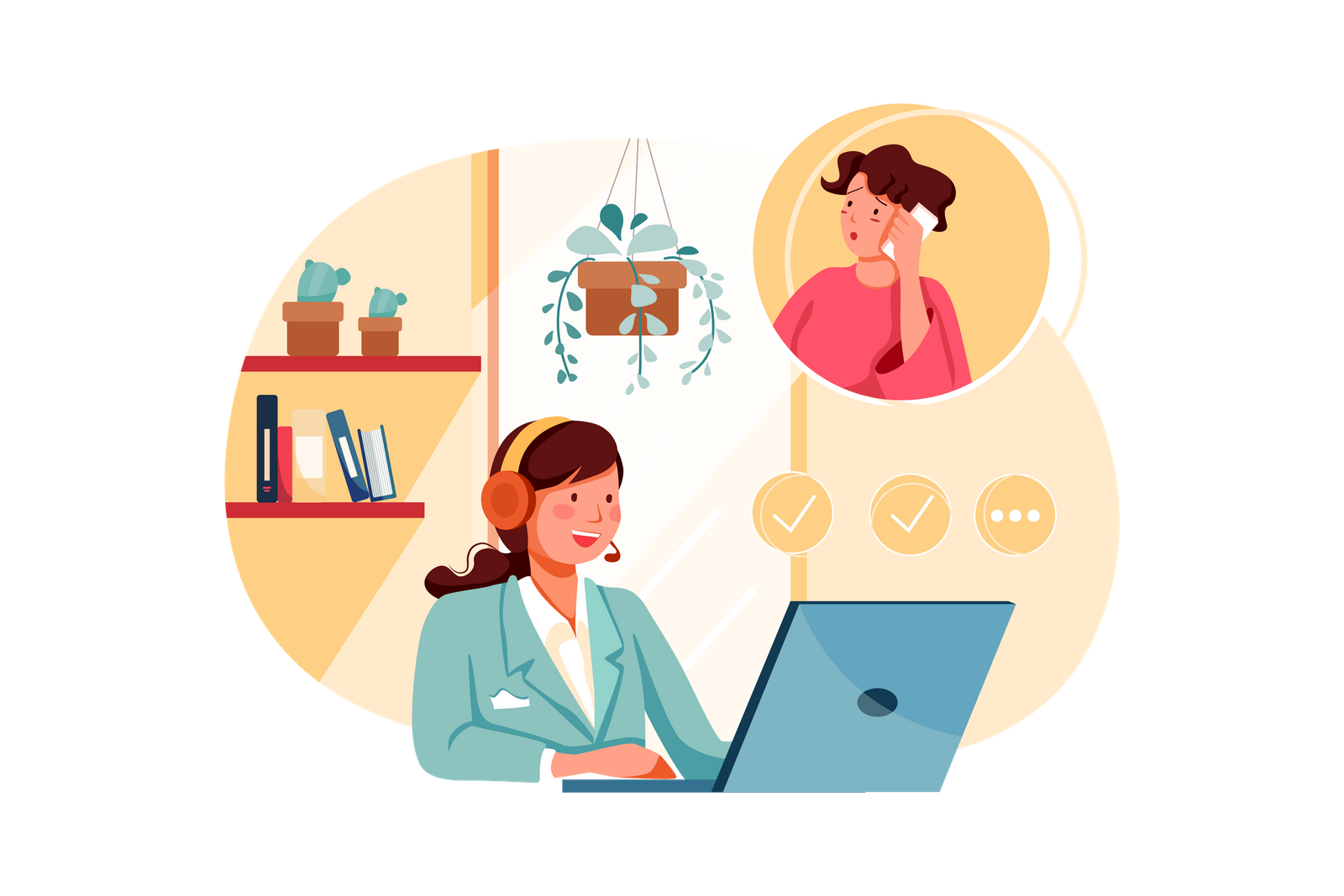 Do not forget that word of mouth is an incredibly powerful resource. If a buyer is happy with your services, they will recommend it to at least three other people. Thus, leading to increased sales and referrals. You should also focus on making it easy for your customers to share information about your products.
Create some room for your customers to share their feedback through web apps or mobile apps. You can also encourage them to share product images to show their reviews.
---
2. Find New Markets
Even if you have earned a loyal customer base, new customers are the key to scale your business for the longer term. You need to be sure that your business is always relevant and is working to invite new clients.
The influx of different clients keeps your services solid and helps you improve your products. It's time that you come up with some innovative ways to market your business. And for this you need to be aware of these simple things:
Identify your customer

Who is your ideal client?
"Everyone!"
Well, you need to correct this statement. You cannot impress everyone with your services. You should know about your ideal clients and emphasize on serving them better. Your ideal client is a person who has a problem that your products can resolve easily. They are on the lookout for your service and are ready to purchase your products.
Always identify what kind of people you are looking to attract. Without a composite of your ideal client, you would not know where to start seeking. Have a clear view of who you want to target. Note down what kind of services/products will make those types of people happy, sad, satisfied, or relieved. Then narrow down your focus to your ideal client.
Overstating your market will not help you to develop viable targeted plans for attracting new customers. Hence, work for your ideal clients and not for everyone.
Discover where your customers exist
Discovering new customers should be an essential part of your strategy. After all, even if you have an outstanding product/service and can't survive without getting consumers. Right?

So, find out those places where your clients are more active. You can find them on various social media platforms (like Quora, Facebook, etc.) and online communities. Create a message to send to these online customers. You can also find potential clients offline at different conventions and conferences related to your industry.
Create content to attract an audience
Create content via webinars, blog posts, and also physically interact with people and tell them how your services can benefit them. Eventually, the followers will turn into your paying customers.Through good content, you can connect with your clients and build a stronger relationship. You can capture their attention and improve your brand recall with great content strategies. So, if you create content organically, you can automatically gain a new audience.
Partner up with other businesses
Team up with businesses that offer complementary services and have a similar customer base. Such businesses that are not directly competitive can offer you the opportunity to take advantage of synergy.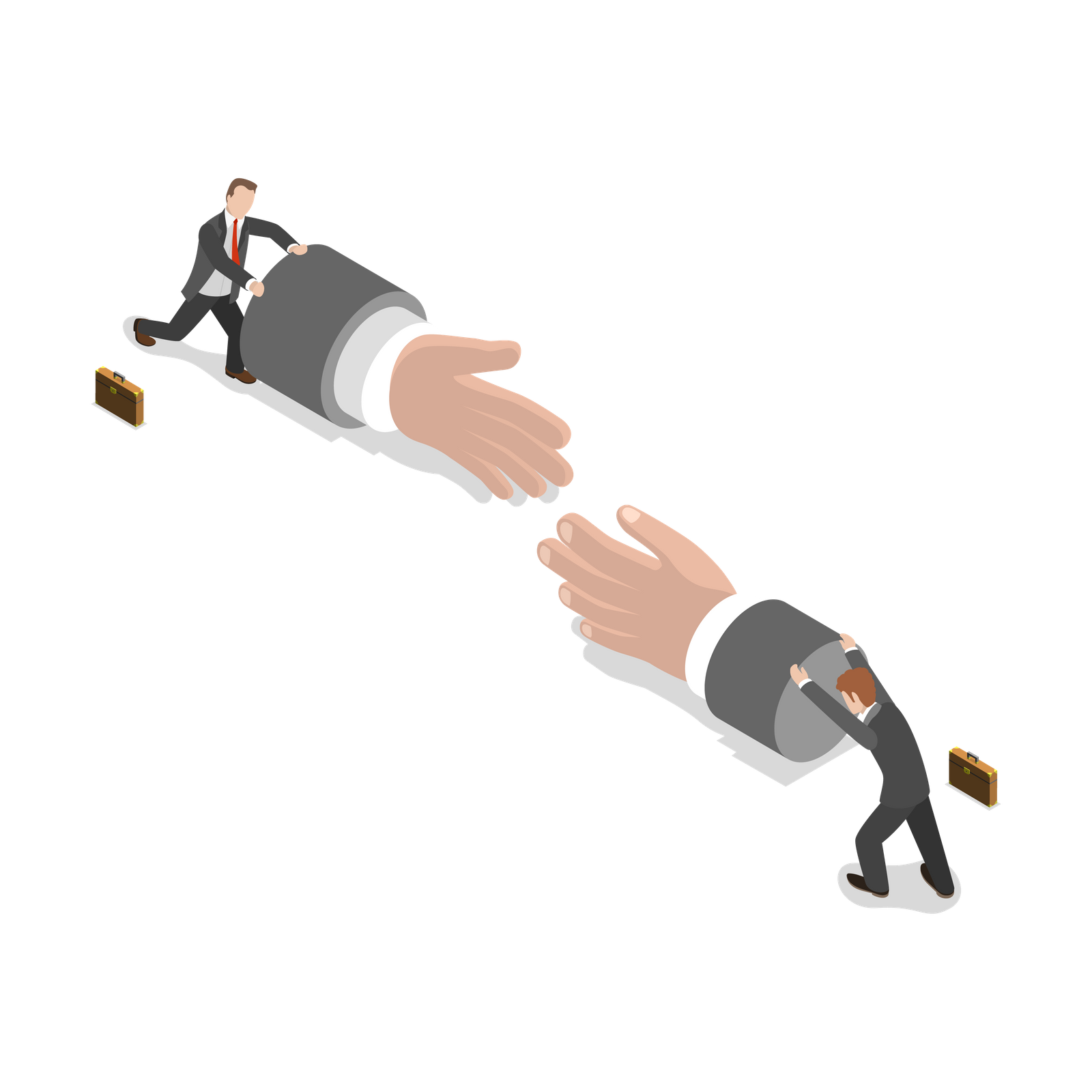 Strategize how you can target each other's audience and nurture simultaneously. Bonding with other business owners or clients helps you create a strong customer base. Search for the organizations your ideal customer might support and approach them about creating a partnership. For instance, if you run a sports bar, you can partner with a camping store to add some offers for free appetizers.
Observe your competitors
Observing what your competitors do can be a helpful strategy to grow your business. If you notice your competitors, you can understand the source of their website traffic. Also, you could find out new techniques to get customers to your website.
By watching your competitors carefully, you can discover the markets/places where your ideal clients are present.
Participate in community events
To run your business, you need to make an impact on the community you serve. Most people support independent businesses in their communities. Take part in the charities or organizations and convey the message of how your services can serve the people better. Get a list of events that your potential clients are interested in and embrace the opportunity to promote your brand face to face.
You can also participate in virtual events taking place. Communities can get you great leads and you can work on turning these leads into permanent customers.
For instance, you join a Facebook community. If you spend enough time and provide it with value, the community will repay with 10x benefits to your business. Also, the community people will support your comments.
This way, you earn the trust of people in the community. Now, whenever the time is right, you can promote your service/product. The community will support it too!
---
3. Make Your Product/Service Better
Customers are always impressed by brands that work to enhance their products/services with time. Both small and big businesses should focus on meeting their clients' expectations and resolving their issues in the least possible time.
If you are a small team, your main focus might be on the growth of your company. You may not have time to proactively reach out to all the people. So, you can emphasize on turning your services/products better.
Exceed expectations
Work on improving your customers' experience and providing them with more than what they have actually asked for. This way they will remain satisfied and give positive feedback to others.
To retain your customers and convince them, you should emphasize to under-promise and over-deliver. For instance, if your product takes a week to be delivered, tell them it will take 2 weeks to reach them. If a product can last up to 10 years, claim that it will last for only 8 years.
This way your business will never be at the risk of breaking the promises and a trust bond will be formed eventually.
Increase scope of product/service
How do you make improvements to your existing products?
Improving your products means making meaningful changes. These modifications should be made to benefit existing customers and also to attract new clients.
First, consider these three questions -
What do people say they need?
What people actually need!
What are your clients ready to pay for?
These questions need to be asked at every stage of your product to help you validate the addition of new features. Adding new features can be a bit risky. You have to be sure that those will be valued by your ideal customers.
You can always ask your customers before making any changes to the products! These modifications should be made to benefit existing customers and also to attract new clients.
Improve the existing features
Every business focuses on improving its products to give the best services to its users. You can make changes to the existing features of the products anytime. However, there are 3 ways you can make changes to your products-
Deliberate Improvements: to make the features better in ways that will be appreciated by current users.
Adoption Improvements: to make features better even for those people who aren't using it yet. You can get new people to use it!
Frequency Improvements: to target the users who use a feature but not for enough number of times.
Try to continuously improve your products and make them better with time. The more you understand your users' needs and work on them, the more people will start using your products with time.
---
For building a solid customer base, you need to understand what kind of audience you are looking for and then make a move for the same. Always focus on helping people rather than looking for your benefits.
Expand your networking areas, re-contact your old customers, place yourself in the position of your customers, and serve what they are looking for!
To make your clients happy, you need to fit in their shoes and know what they desire from your service/products.