Cigniti is an established Software Testing Company operating out of Texas. They have been successfully using our solution for the past eight months. Let's dig deeper into their story.
They needed a Chatbot
This has been the discussion point for the digital marketing team at Cigniti for a long time. Customers approach Cigniti to improve the quality and efficiency of the softwares they use. Cigniti on the other side is well equipped to handle the end to end quality engineering of any enterprise organisation. It is essential to qualify the visitors coming on their website and respond to them accordingly. All Cigniti required was a proper channel to convey this message to their prospects who were visiting them on the web. They knew that a chatbot would be perfect for the job. But which one?
After a lot of research and hours of toying around with different products in the market, Subhendu, the Head of Marketing at Cigniti Technologies decided to give Collect.chat a try. The team was impressed with what they saw. A user-friendly UI that was simple to use and made chatbot design easy for everyone!
What does the bot do
The first bot, Cigniti made had a minimal set of questions to understand the requirements of their users. They stepped it up to handle each type of visitors they have. When GDPR came into effect, they wanted to ask the permission of their users before collecting data. They were able to modify the bot to do the same as well.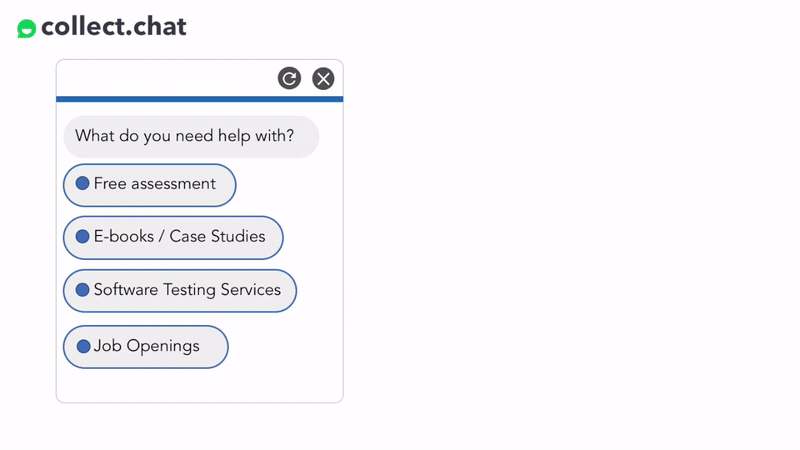 Cigniti uses the bot to educate their customers about their services by sharing their case studies and white papers. This becomes a marketing lead for them, and the email address they collect goes into a lead nurturing funnel.
When they have a more a relevant inquiry from a customer who wants an assessment done or they want to know if Cigniti has the expertise in the project they are looking for, then it becomes a sales qualified lead. It will be handled by their sales team.
They also get candidates looking for a career at Cigniti.
All these various requests are handled by the same bot. Cigniti uses the data collected by the bot to make the right decisions.
The difference it makes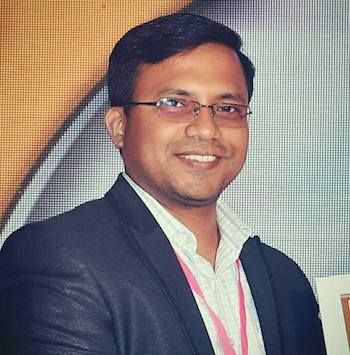 The bot is easy to configure, allows easy collection of responses and best of all is light-weight and easy to use by customers. Could not ask for more.
– Subhendu Pattnaik, AVP & Head – Marketing & DemandGen
Cigniti's digital marketing team uses a lot of tools and content marketing to generate traffic to their site. Once the visitor actually lands on their website, they rely on the chatbot to make the conversions happen.
The bot is an additional lead magnet for Cigniti.
At 40% conversion rate, it's safe to say that the bot's presence makes their automation process much more manageable.
It adds value to their PPC campaign.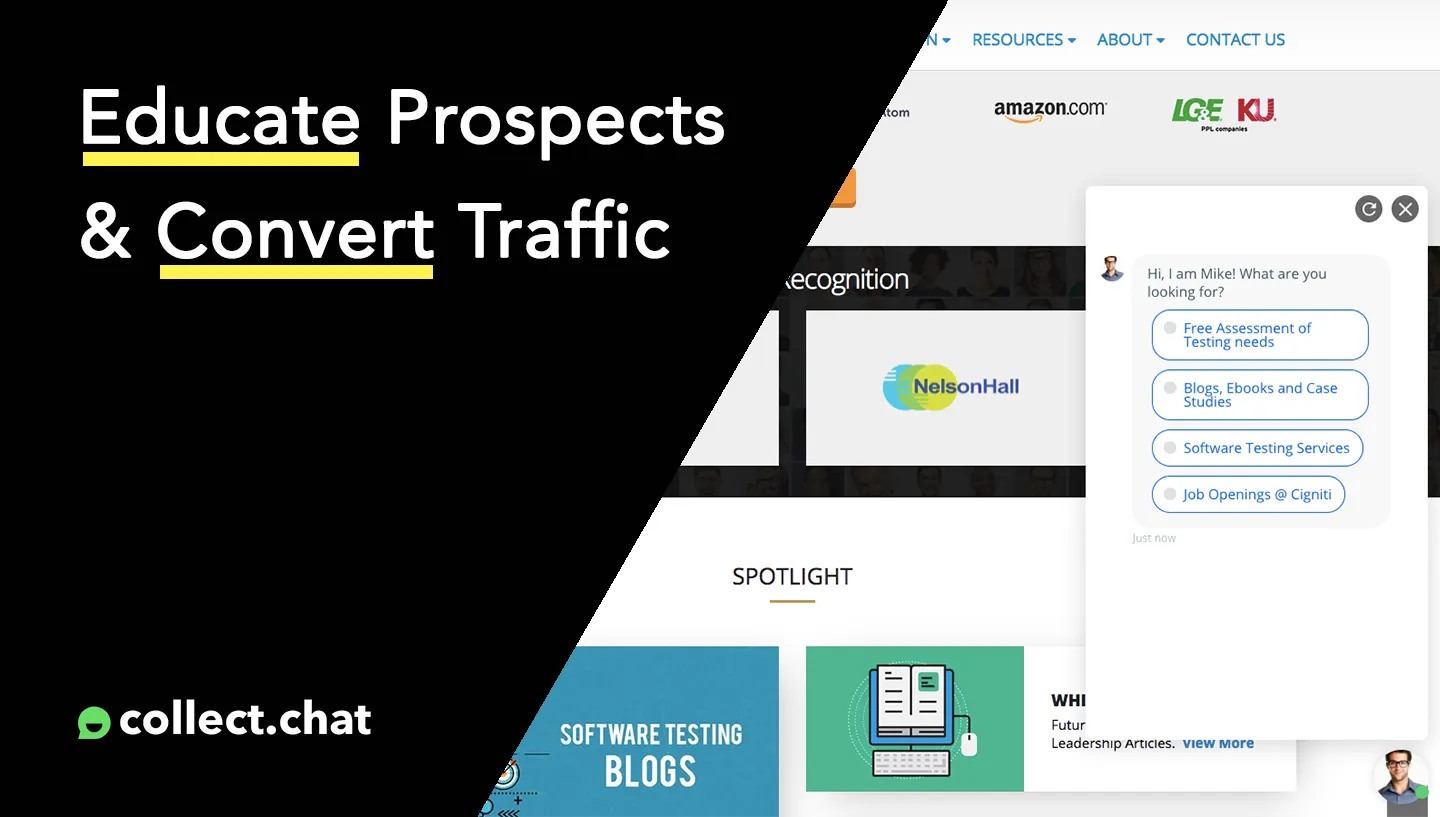 About Cigniti
Cigniti Technologies helps companies improve the quality of software they deliver using a combination of onsite consulting, offshore test execution and application of tools and frameworks that reduce the number of post-release defects and accelerates towards project delivery and success.